Nonwoven Turn-key Machines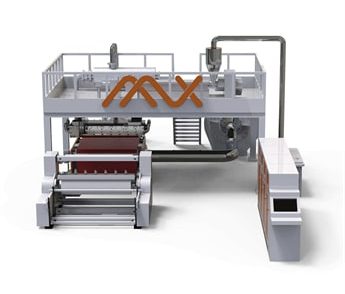 AZX meltblown machine has been focusing on improving the special absorption performance, good isolation, and filtration characteristics of meltblown fabric.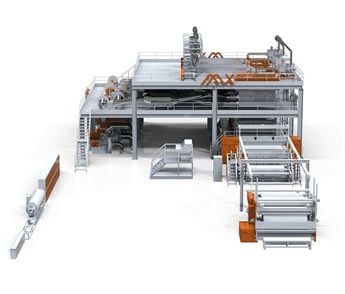 Even with low basis weights and at high production speeds, the spunbond machine provided by AZX can still produce high-strength spunbond fabrics.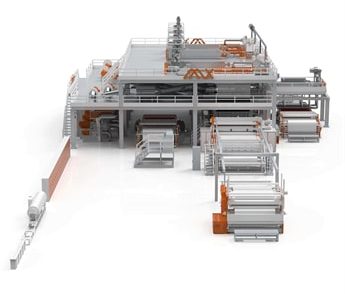 AZX non woven fabric machine offers a combination of spunbond and meltblown technologies with up to five spin positions, you can produce especially light, high-strength, and good barries nonwovens.
10+ Years Experience Focus On Non woven Machine
Foshan AZX Machinery Co., Ltd. is a subsidiary of AZX GROUP LIMITED. AZX has ISO9001:2015 quality management system certification, CE, TUV, SGS and other certifications. We are a professional nonwoven machines manufacturer, who is specializing in the R&D and production of PP spunbond and meltblown nonwoven machines (SMS, SMMS, SSMMS), spunbond nonwoven machines (PP, PET, PLA), and BiCo nonwoven machines(PE/PP, PET/coPET). We also provide customized nonwoven machines according to customer requirements.
AZX has 10+ years of R&D, production, and installation experience in Non-woven Machine.
AZX have Non-woven Fabric Making Machine manufacturing plant of 10000+㎡.
AZX Non-woven Production Lines have already been provided to over 30 countries and regions.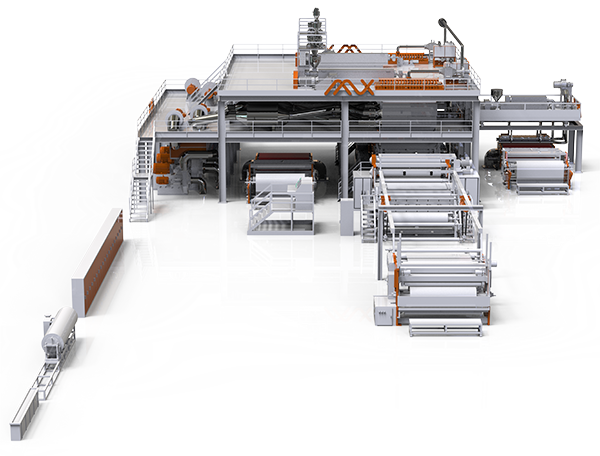 Over 300 AZX Non-woven Machines have been already installed worldwide.
AZX controls over 20 core technologies and technical patents of Non-woven Machine.
AZX remote assistance system can help you find and deal with problems in time.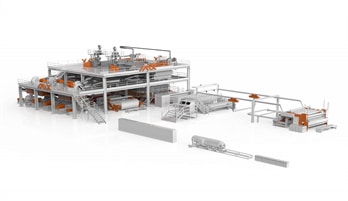 Here at AZX, we believe that every decision-maker should have all the information before the non woven machine is put into production. This is why we offer FREE machinery information consultation where you get an upfront estimate with all costs included. Sometimes, you just want to learn more about different types of non woven fabric making machine. We've got you covered with a free non woven machine catalog.