More detailed details of non-woven machineries and equipments can be seen here.
3200mm SSMMS composite nonwoven machine
3200mm SS Spunbond Nonwoven Machine
1.6m Nonwoven Fabric Joining Machine
Nonwoven Dipping Machine​
3.8m Half Cross Spunlace Nonwoven Machine
1600mm SMS composite nonwoven fabric machine
SSMMS composite nonwoven fabric machine
1.6m Meltblown Spinneret Installation
SMS Nonwoven Hydrostatic Pressure Testing​
2400mm SMS Composite Nonwoven Fabric Machine
2400mm SMS composite nonwoven fabric machine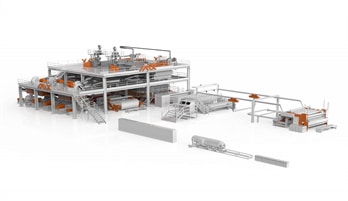 Here at AZX, we believe that every decision-maker should have all the information before the non woven machine is put into production. This is why we offer FREE machinery information consultation where you get an upfront estimate with all costs included. Sometimes, you just want to learn more about different types of non woven fabric making machine. We've got you covered with a free non woven machine catalog.