Nonwoven medical products:
Surgeon's masks
Disposable garments
Surgical drapes
Shoe covers
Nonwoven technical products:
Geotextiles: Erosion protection, filtration, reinforcement, drainage, separation layers, embankment fortification etc. for streets, dikes, and farms
Structural engineering: Bitumen supports, roof insulation sheeting, diaphragms
Agriculture: Crop forcing nonwovens, insect protection, etc.
Automotive: Inner paneling, sound insulation, insulation, etc.
Nonwoven hygiene products:
Baby and adult diapers: Top sheets, back sheets, ears, tapes, landing zone
Female hygiene: Top sheets, wings
Cleaning supplies: Baby care, cosmetics, etc.
Nonwoven furniture products:
Beds: Pocket springs, mattresses, cushions, bed covers, disposal bedding
Seating: Upholstered backs, sub-paneling, intermediate layers, etc.
Nonwoven packing products:
Shopping bags
Rice packaging
Tea bags
Clothes packaging
-BARRIERS AND FILTER PROPERTIES THANKS TO ULTRAFINE FILAMENTS-
Baby and child hygiene
Female hygiene
Incontinence products
Pads
Absorbing pads
Functional inserts for controlled absorption
Hot-melt adhesive coating:
Absorbent cloths and wiping cloths
Media for oil absorption
Liquids (benzene, water, blood)
Gas
Air
Liquids (benzene, water, blood)
-HIGH STRENGTH & BARRIER EFFECT-
COMPOSITE NONWOVEN FABRIC
Nonwoven hygiene products:
Nonwoven medical products:
Surgeon's masks
Surgical drapes
Combinations with other nonwovens:
Protective clothing
Breathing masks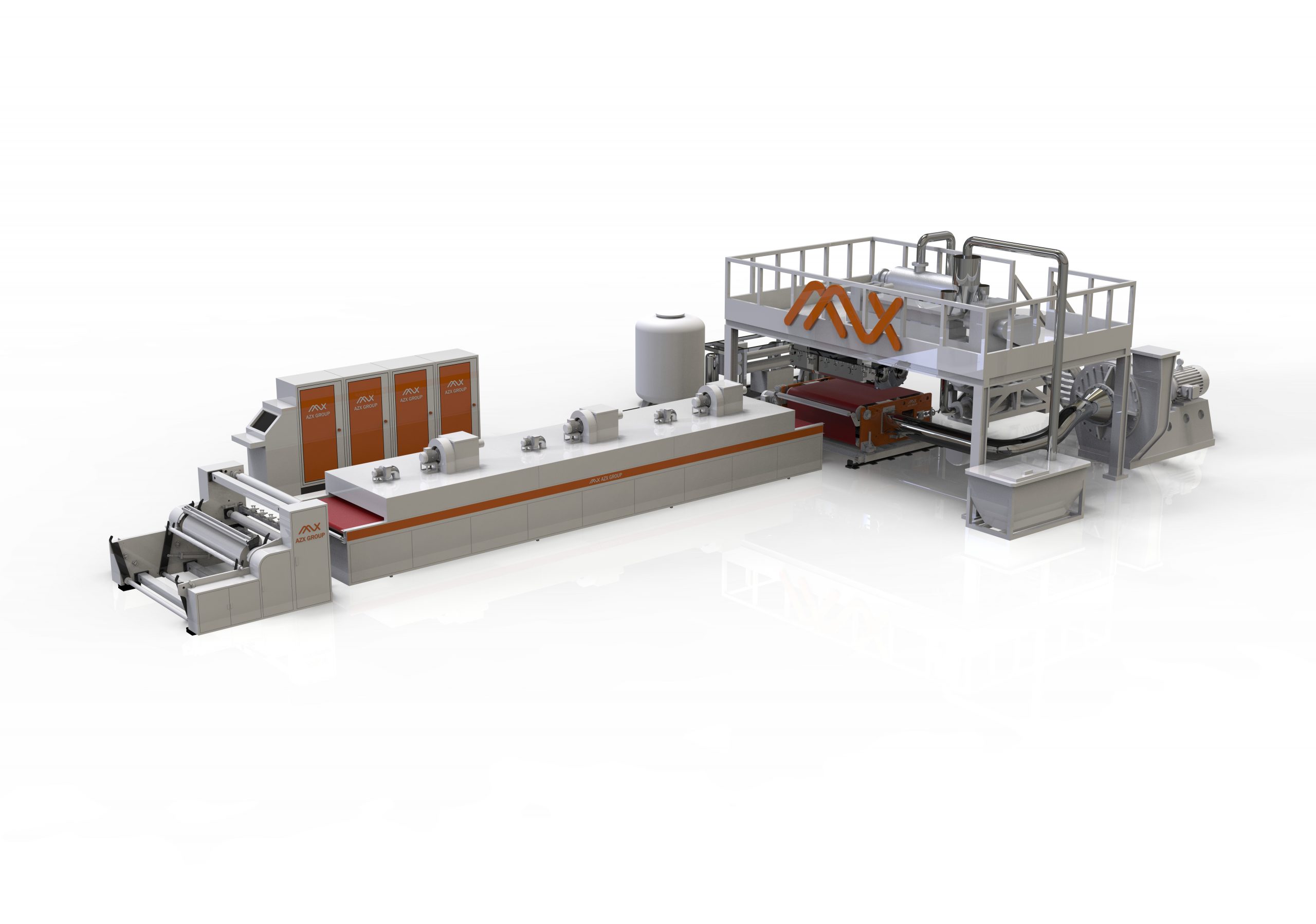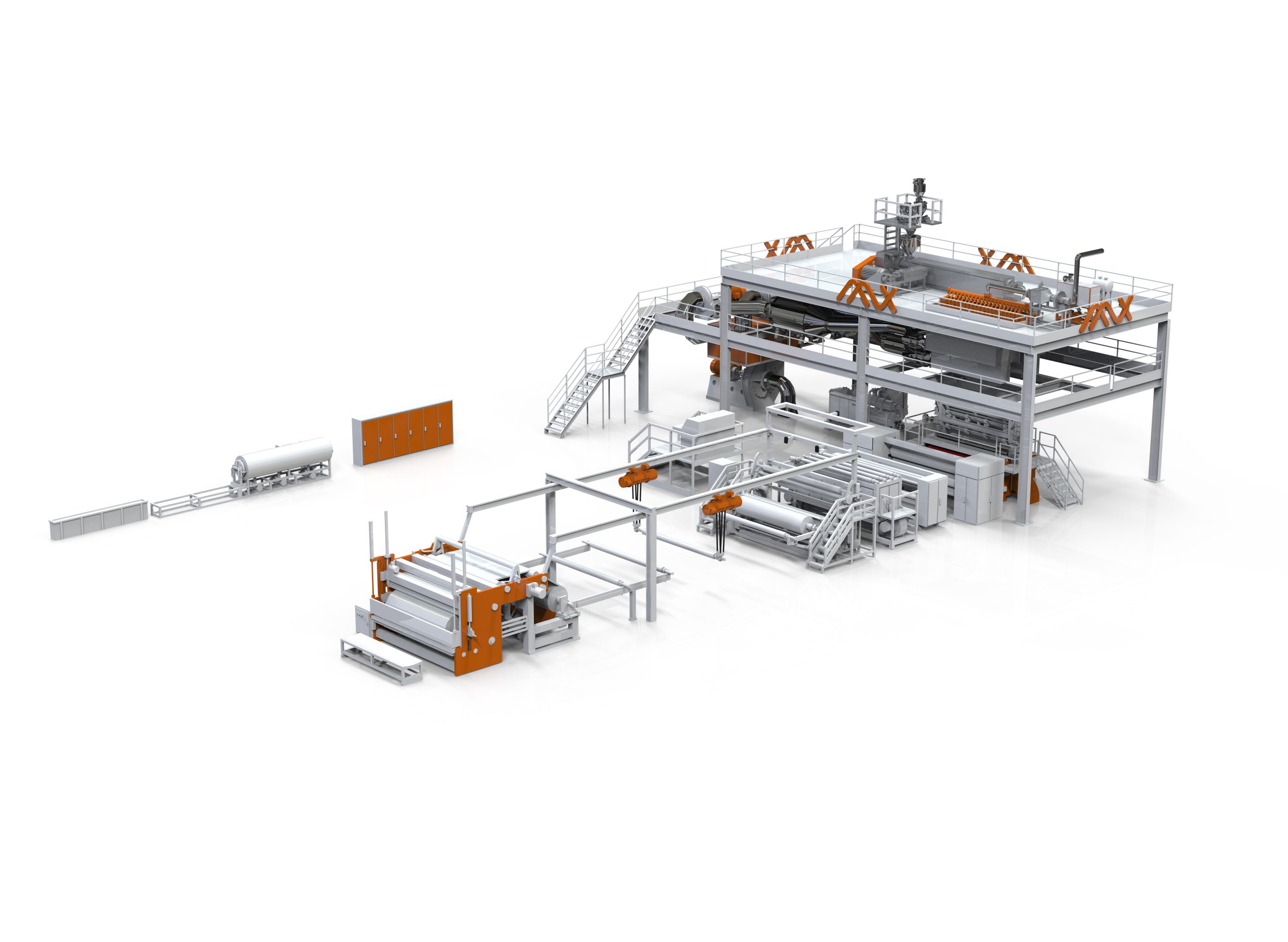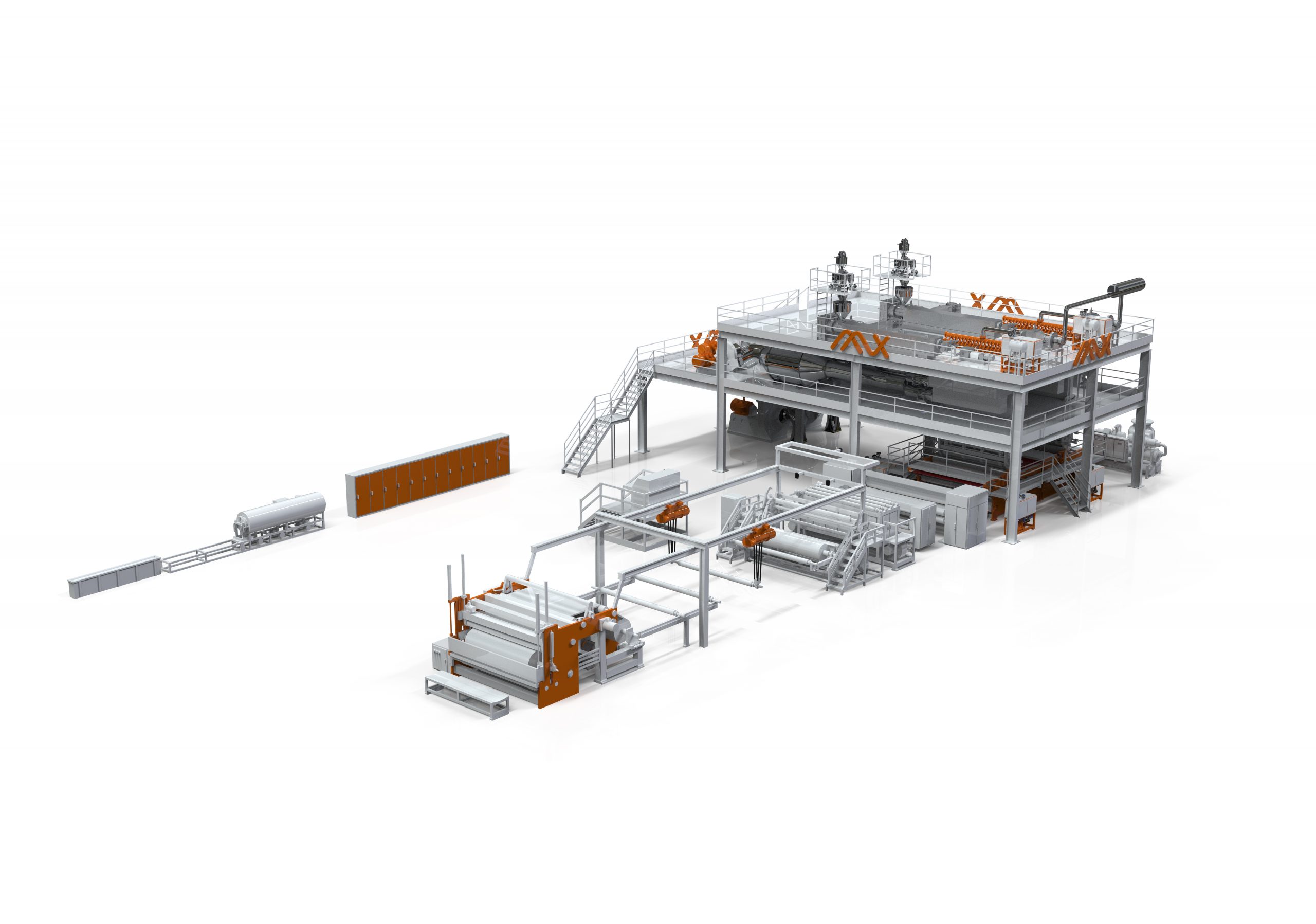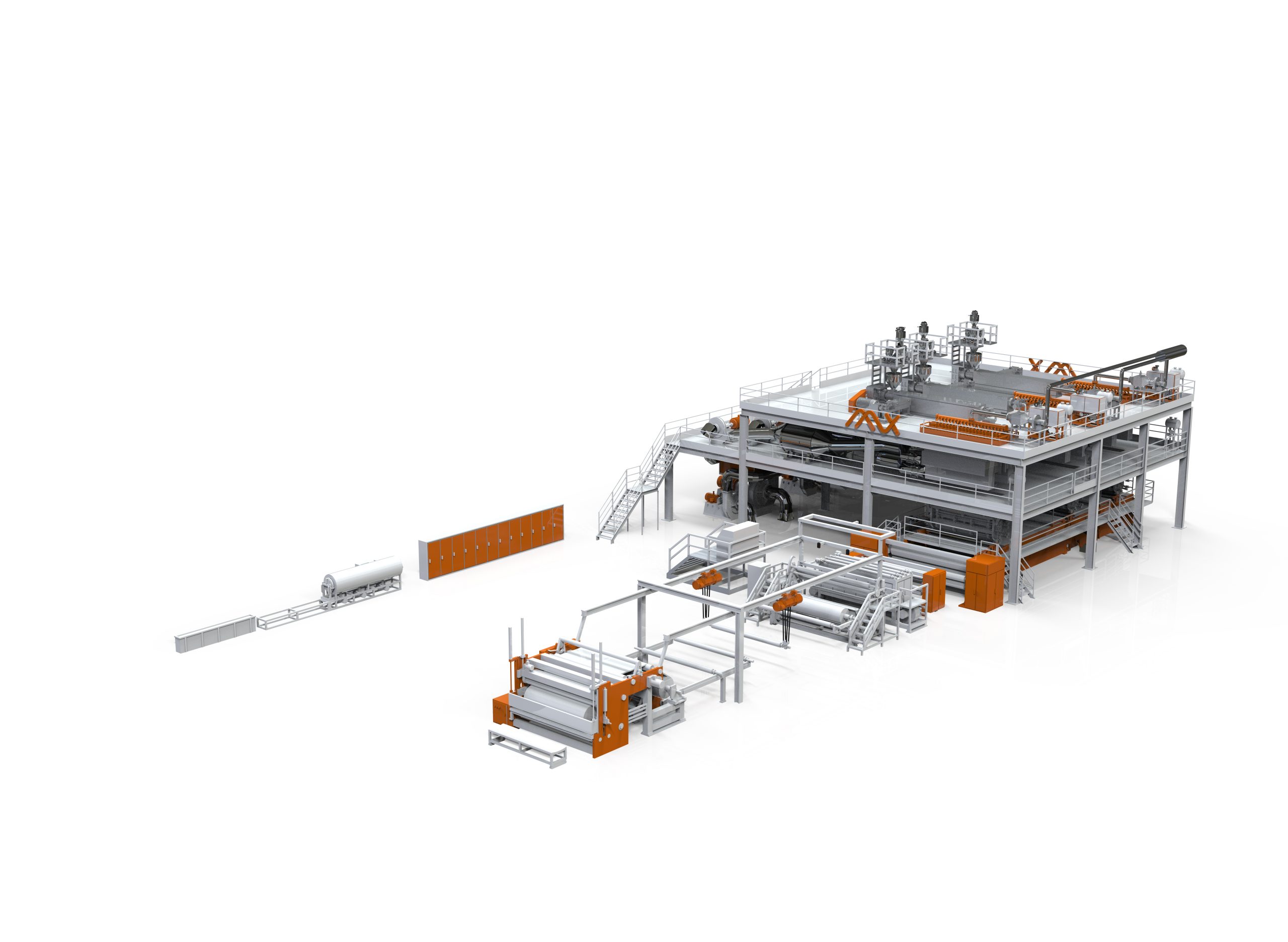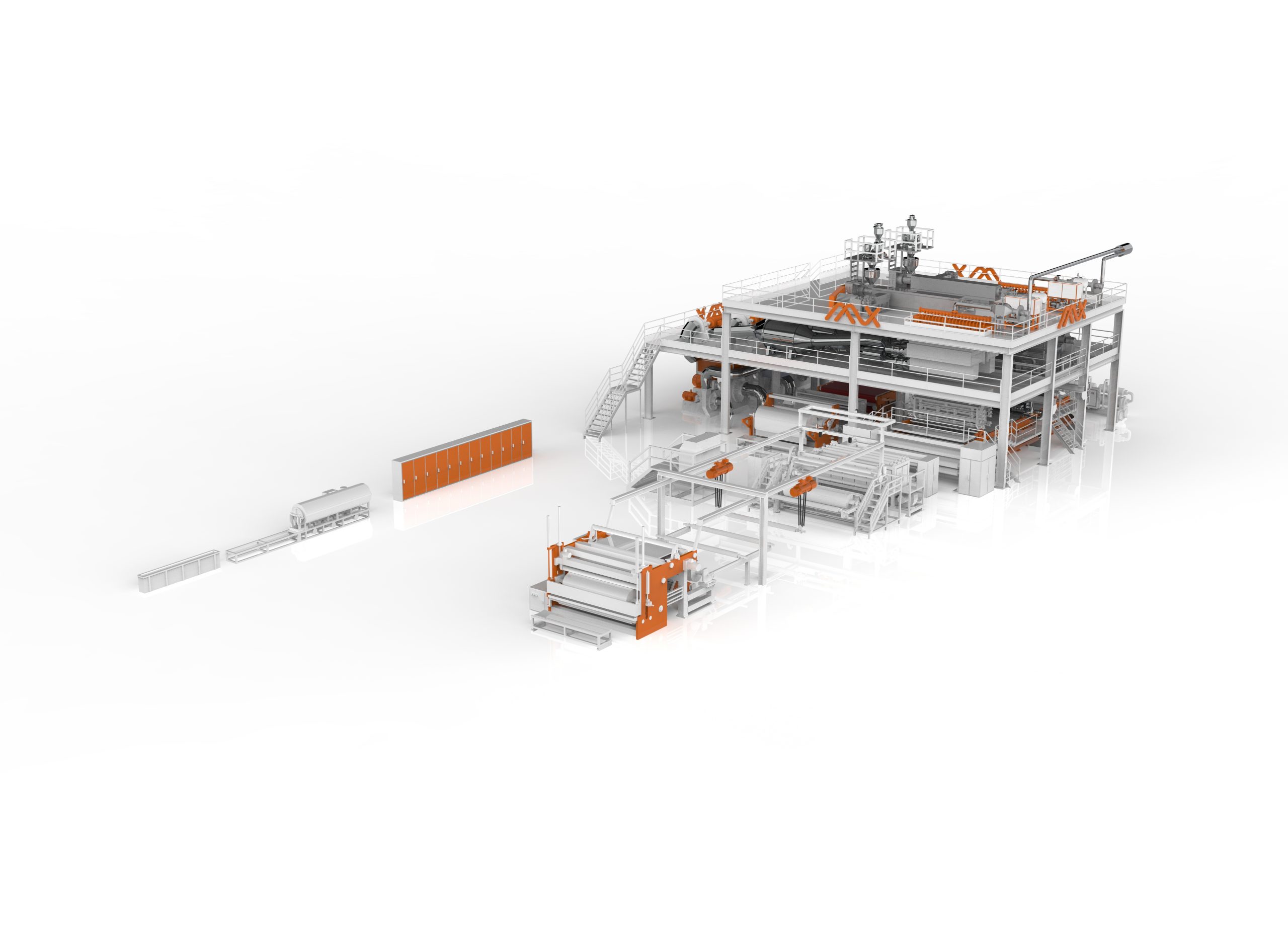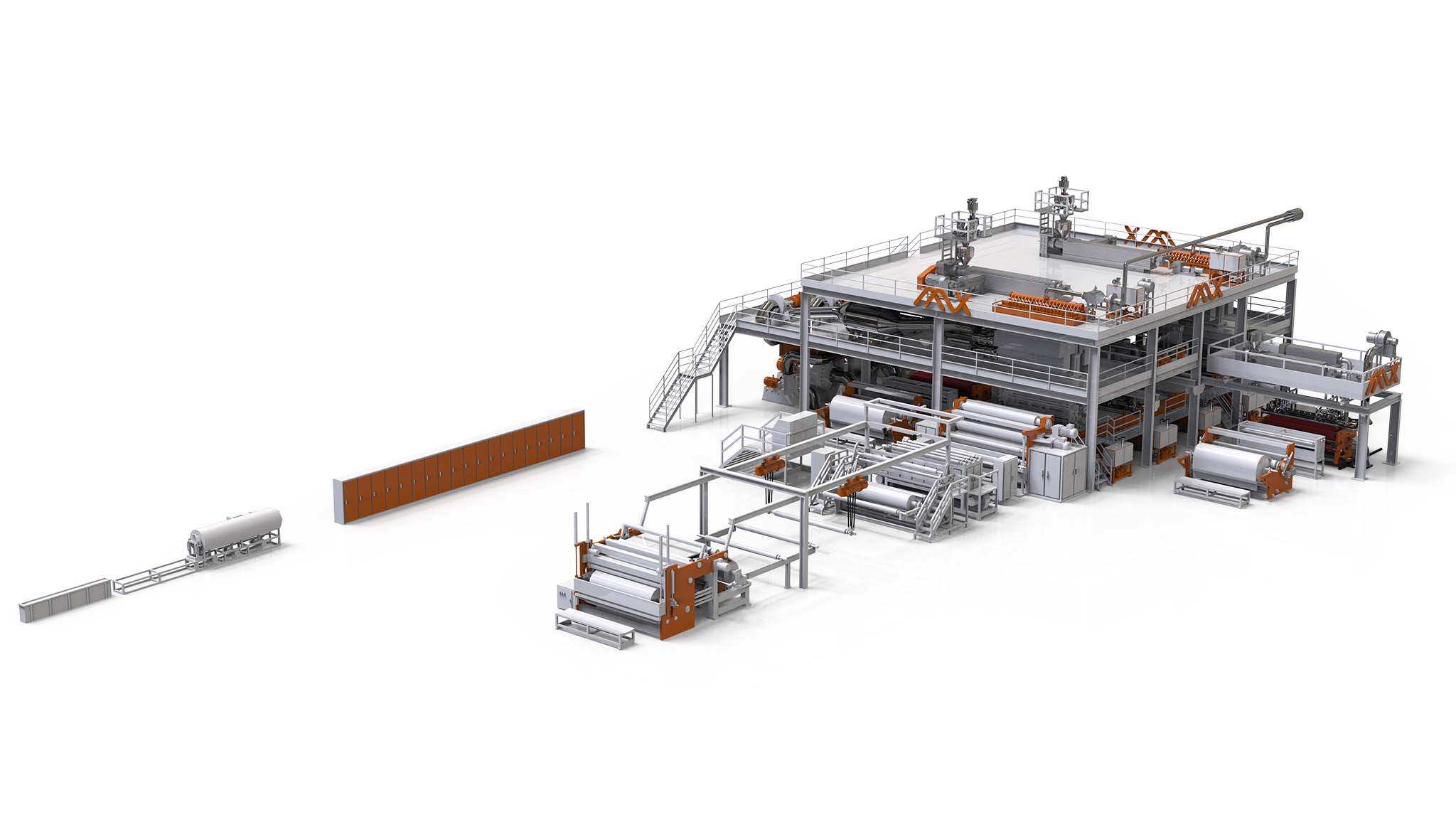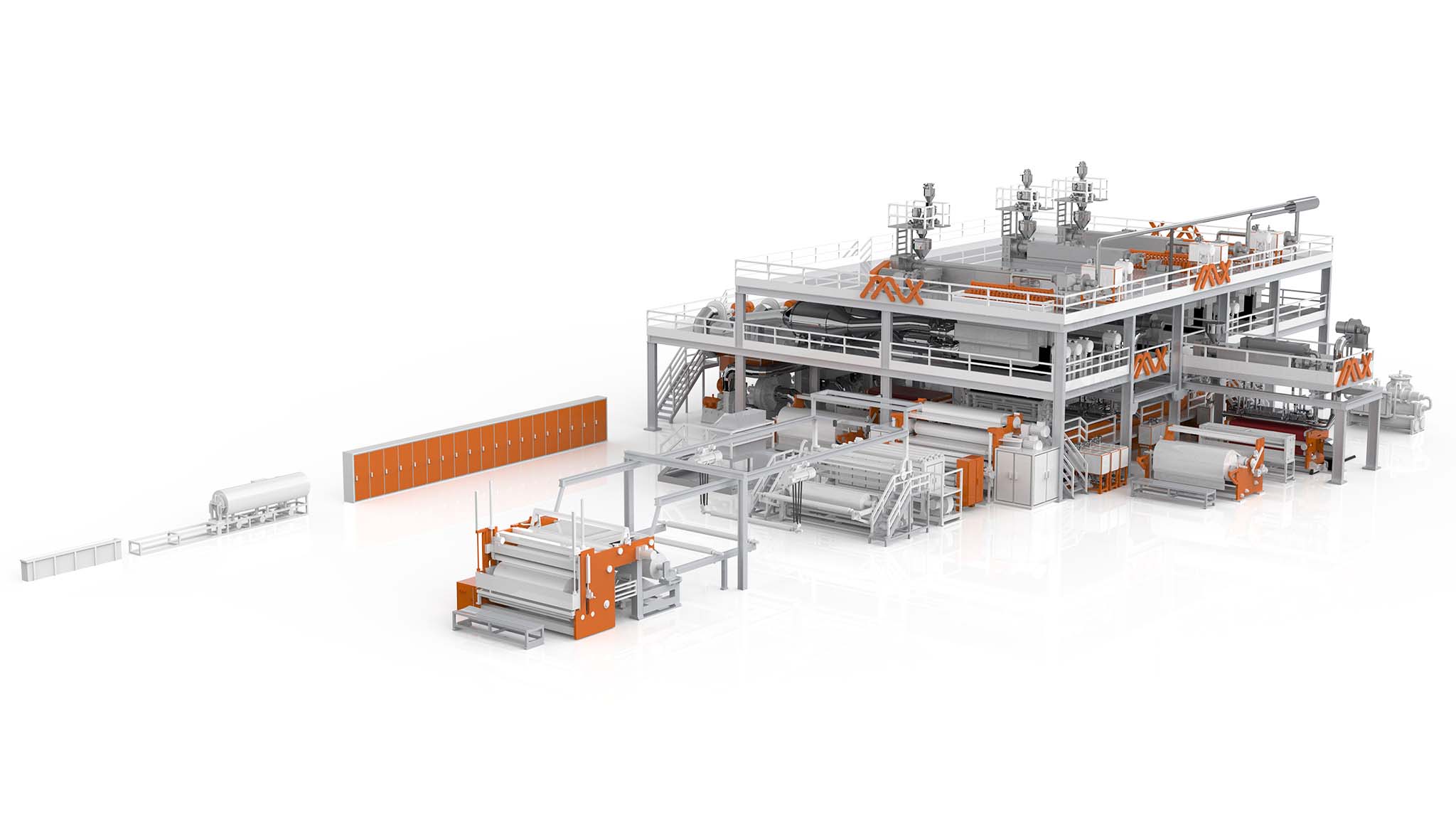 We are there for you — all over the time
We've got you covered with a free non-woven machines catalog.